Looking for a quality and affordable contractor for your next project?
Why Choose Us


WE ARE PASSIONATE
Our proven track record of accomplishment is what really defines us as one of the most reputable companies in the country. We ensure that all projects are completed with the highest level of professionalism using quality materials while offering our clients support at every level of construction.

HONEST AND DEPENDABLE
We strive to complete all projects with integrity, not just with our clients, but our suppliers and contractors alike. With many successful projects under our belt, we are one of the most trusted construction companies in Trinidad and Tobago.
WE ARE ALWAYS IMPROVING
We commit ourselves to complete all projects within the timeline set with our clients, using the best technology and tools to ensure that all jobs are done quickly but also giving attention to details and ensuring everything is done within specifications.
Who We Are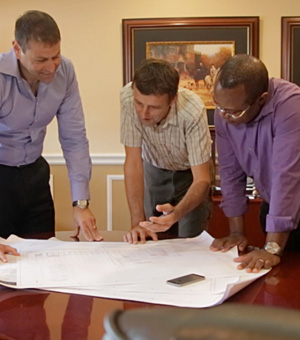 Flags TC International is a full service general contracting company with an impressive client portfolio ranging from Commercial and Industrial to Retail and Residential.
We have consistently found creative solutions for every building challenge offering everything from site analysis, design, budget consulting and interior finishings all backed by quality control unmatched in the industry today.
TC International continues to grow and has built an experienced team of management professionals with over 85 years of combined experience within the built environment.